Specification

General Specification:
Nominal diameter
460mm/18 inch
Magnet diameter
Dual Φ250mm
The overall diameter
471mm
Voice coil diameter
125mm/5 inch
Install screw hole diameter
440mm
Voice coil material
Copper/in-outside
Hole diameter
415mm
Surround design
W Type edge
Technical Parameters:
Nominal impedance
8Ω
Sensitivity
97.6dB
Nominal power
1500W




Program power
3000W




T.S Parameters:
Fs
33.3641Hz
Vas
132.152m³
Re
5.6Ω
Mms
242.816g
Qes
0.417
Bl
26.154N/A
Qms
11.733
Cms
62.969Um/n
Qts
0.493




Product Details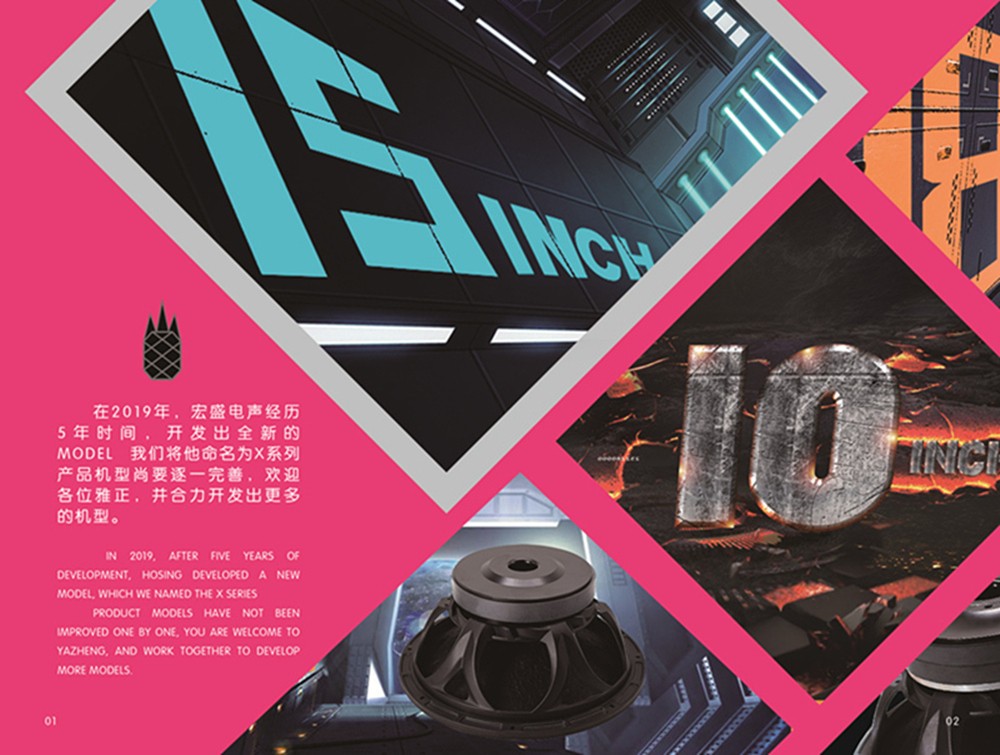 In 2019, Hongsing Electro-Electrical Sound experienced five years to develop a new MODEL, which named X series.
But the models still need to be improved one by one. So I respectfully request that you could point out our mistakes, and I hope we can work together to develope more products.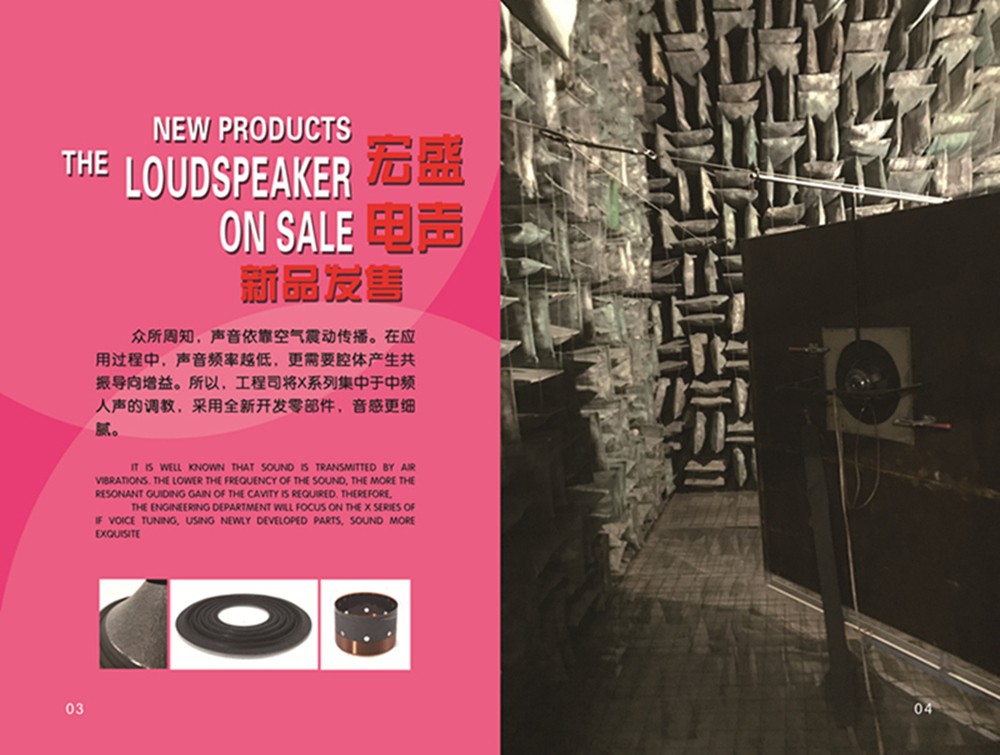 It is well known that sound travels by vibration of the air. The lower the frequency of the sound, the more the resonant guiding gain of the cavity is required. Therefore, engineers will focus on the x series of if voice tuning, using newly developed parts, sound more exquisite.
The difference between a professional speaker and a home speaker is the occasion. The sensitivity of professional loudspeaker is higher, music sound pressure is higher, the strength is good, the bearing power is big, compared with the household loudspeaker, its sound quality is relatively hard. Suitable for: bars, night clubs, luxury KTV rooms, large and small performances, stage works, weddings and other professional places.
Every speaker of our factory through LMS,CLIO and other electroacoustic testing system strict screening 2 times, adhere to our principle: we do not do refurbished speakers. We believe in the wise choice of customers, we do not deliberately low prices in the market and the unscrupulous merchants do not make any comparison.
We have been adhering to the principle of small profits, affordable prices to customers. There are no exaggerated gifts, no bravado. We have been developing loudspeakers for many years, and we really do things by accumulating years of experience and reputation. No matter how the market changes, we do not change the original intention of speakers.
1. Unique combination of beauty and strength of paper basin imported .
All natural imported cloth-edge non-press cone, with perfect internal damping, sound mellow and firm, and long time use will not break the edge, paper basin fracture. High-end loose industry paper basin W Type edge is strong and durable, is the best choice for professional performance.
2. Voice coil is made of 100mm high-purity heat-resistant copper wire.
Black aluminum framework, coil high temperature resistance, excellent heat dissipation of the framework, high power 99.8 core pure copper wire voice coil, 48 strands of high strength silver strand, high-end configuration, let you feel the thunderous shock, ensure enough power margin and long time large dynamic working stability.
3, magnetic steel used N42SH neodymium, resistance to high temperature of 150 °.
Neodymium ferromagnetic steel material is much more expensive than ordinary magnetic material. The advantages of using this kind of magnet are small size, light weight, high sensitivity and low distortion, and the sound is pure and sweet.
4.High quality metal terminal

Special purchase of superior high-end metal terminal terminal wiring, so that the sound transmission is stable, more pleasant sound quality.