Product Features and Advantages

Wide Application Ranges
The heat pump is designed for domestic hot water for a houses, as well as small commercial buildings such as small offices, schools, apartments etc. The hot water outlet range is wide from 20℃ to 60℃, meeting demands for most hot water project. The performance is at wide ambient temperature range from -10 to 45℃.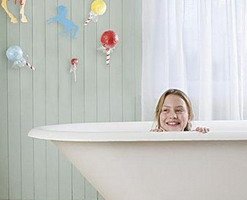 High Efficiency-assuring Grants from Your Government
Designed with high COP over a lifetime of operation, the annual average COP is up to 5.0. Efficiency state is in accordance with government standard.
The Tube in shell heat exchanger as condenser, with bigger heat exchanging area and higher efficiency.
The hydrophilic fin-tube heat exchanger has big heat exchanging area and rational fin distance, thus significantly improves heating and defrosting efficiency.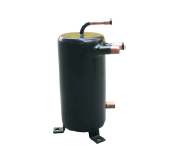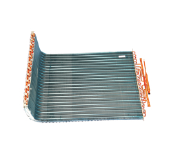 Durable and Long Life
High efficiency compressor, with durable features against high temperature and high pressure for long life. The coaxial coil heat exchangers are durable for anti-corrosion, hard water, high pressure and unexpected freeze caused by power cut-off.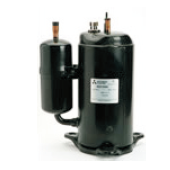 Strong Cabinet
Standard unit fabrication consists of heavy gage galvanized sheet metal cabinet construction that provides maximum strength. All interior sheet metal surfaces are powder-painted for maximum corrosion protection to ensure resilience for long term vitality. ABS and stainless steel cabinet available.
Famous brand Circulation pump
e.g. Wilo.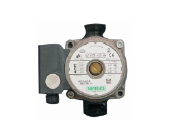 Full Consideration for Noise Control
Compressor rubber feet are specially selected for reducing vibration. Specially, compressor sound jacket is available for every unit.The exterior motor fan, with multiple fan blades, is strictly balanced. The multiple fan blades run slower, and make sure high air volume, thus largely brings down the noise.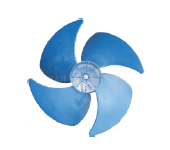 Product Specifications
Model No.
KRS-35B/N2-L
KRS-50B/N2-L
KRS-72B/N2-L
KRS-90B/N2-L
Power supply
Ph-V-Hz
220V~240V/1Ph/50Hz
Working temp
℃
-15℃~43℃
Max. outlet Water temp.
℃
60℃
Water Heating (A20/W55)
Capacity
KW
3.5
5
7.2
9.5
Hot water yield
L/h
75
107
155
193
Input power
KW
0.83
1.2
1.72
2.31
COP
W/W
4.22
4.17
4.19
3.90
Rated current
A
3.97
5.8
8.23
11.17
Compressor
Type
Rotary
Rotary
Rotary
Rotary
Brand
Mitsubishi
Toshiba
Mitsubishi
Toshiba
Refrigerant
R410a
Fan motor
Speed
870/430
820/450
900/500
900/500
Condenser
Type
Copper tube in shell
Evaporator
Fin type
Hydrophilic aluminium
Tube outer dia. and type
mm
φ9.52 innergroove tube
Throttling element
Type
Capillary tube
Wire controller
Type
Intelligent & LCD
Set Temp.
℃
25~60
Water system
Materials of water pipe
Copper
Water flow
m3/h
0.8
1.1
1.5
2.04
Water different pressure
Kpa
60
50
60
60
Diameter,water inlet pipe
mm
DN20
DN20
DN20
DN20
Diameter,water outlet pipe
mm
DN20
DN20
DN20
DN20
Design pressure
Mpa
4.2/0.02
Outdoor noise level (1 meter)
dB(A)
52
53
54
55
Outdoor unit
Dimension(L*W*H)
mm
750*264*493
935*282*545
1002*302*620
1002*302*620
Packing(L*W*H)
mm
875*370*560
1060*380*700
1135*395*760
1135*395*760
NG/WG
kg
43/48
52/59
62/69
66/72
▲Testing condition: ambient Dry/Wet Bulb Temp.: 20℃/15℃; Water Inlet/Outlet Temp.: 15℃/55℃.