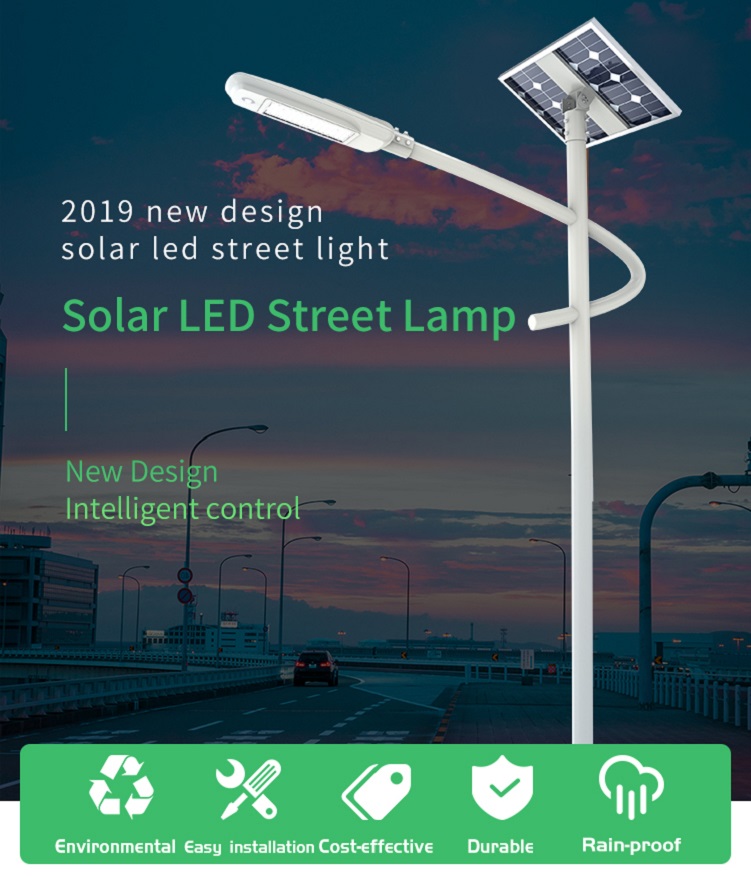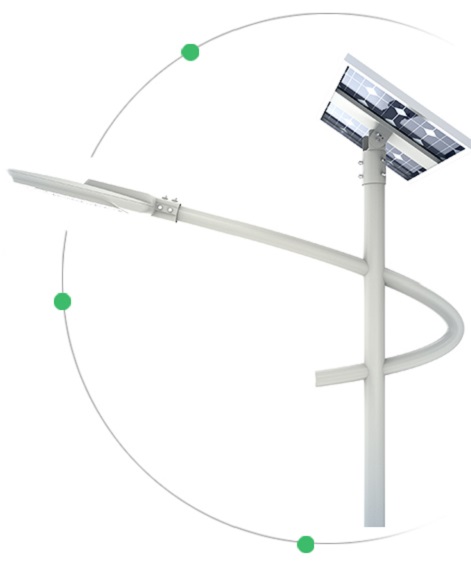 5.2Ah battery will keep on supplying power to the light on for 3 days in rainy weather.

Personalized lighting mode can be set according to regional requirements.
Reasonable structure and high-quality materials ensure the quality of the lamp.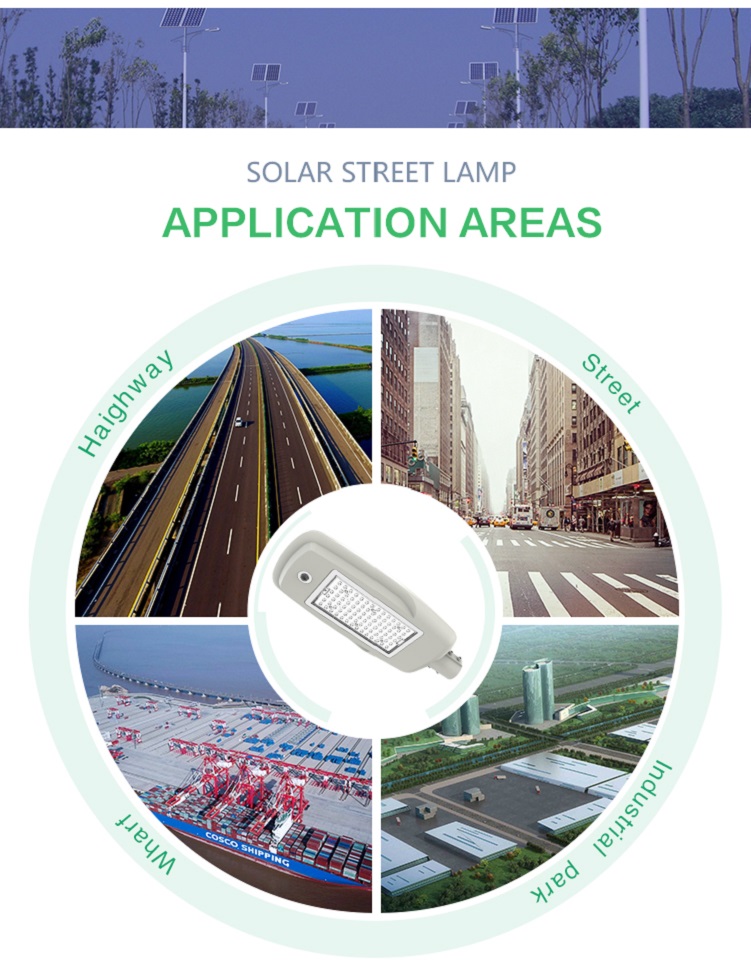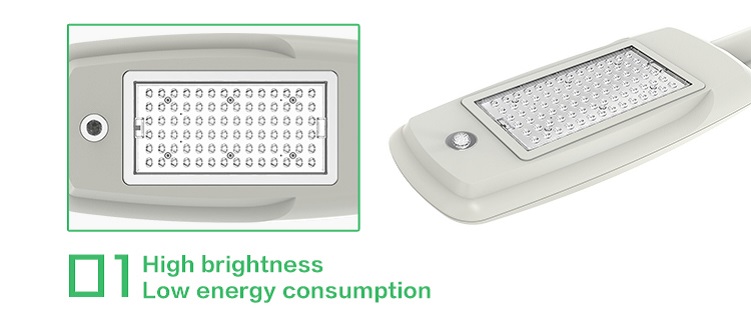 84 LED chip provide uniform lighting, providing brighter lighting while reducing power consumption compared to ordinary lamps.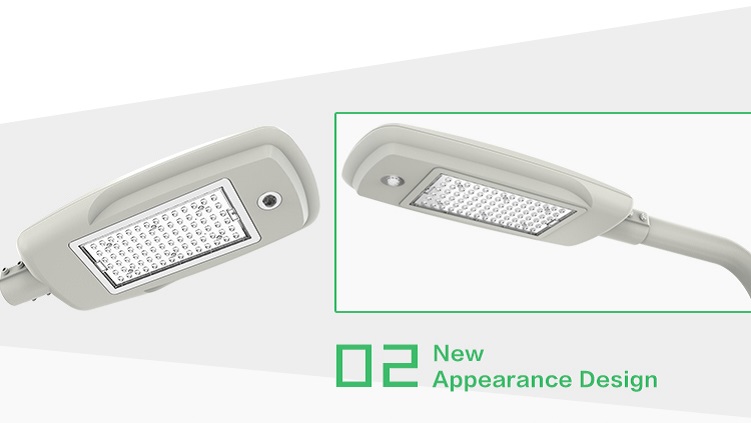 On the classic semi-integrated solar street light,this new product is a creative lighting fixture with features of elegant exterior design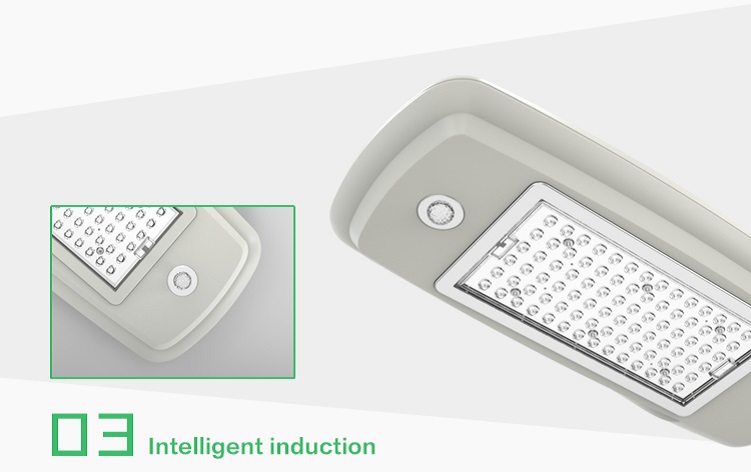 Human body induction function, automatic induction whether there are pedestrians in the application range, and automatically improve the lighting brightness, when there is no one on the street, reduce the running power of the lamp to save electricity. Truly realize intelligent power saving.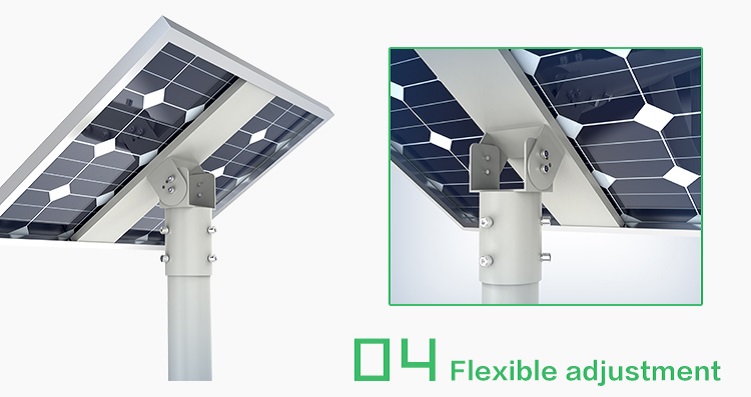 The solar panel bracket with adjustable Angle and the solar panel of the lamp can adjust the light-receiving Angle according to the actual situation of the use site, in order to achieve the maximum power generation performance, reduce the load demand of the battery and improve the utilization rate.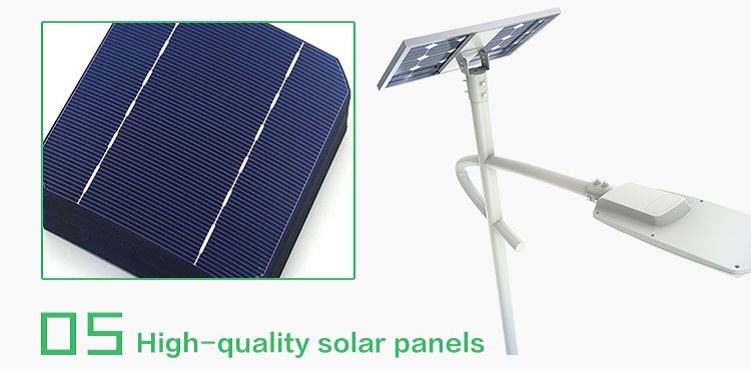 High quality monocrystalline solar panels are adopted to achieve higher conversion efficiency and provide more power sources for lamps and batteries under the limitation of limited area (the area should not be too large due to the wind protection capacity of solar panels).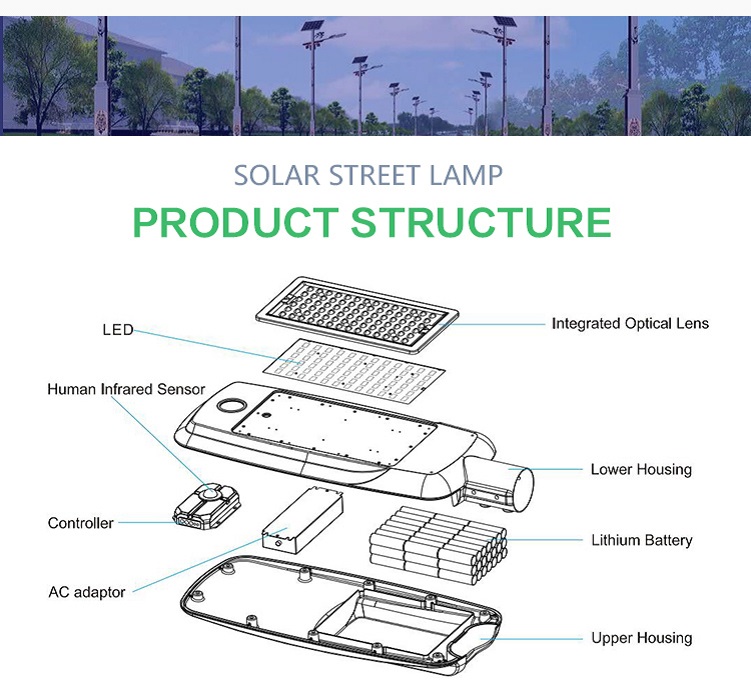 The design of LED solar street lamp head comprehensively considers the heat dissipation demand, volume, wiring and wind resistance performance of the lamp, and combines an excellent lamp with the best lamp body thickness, fluid mechanics structure and reasonable distribution and arrangement of internal parts.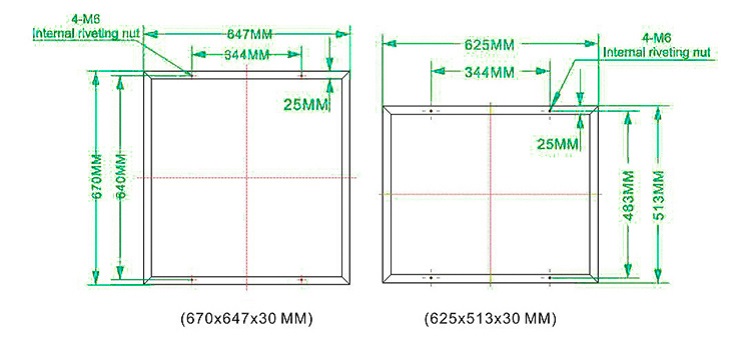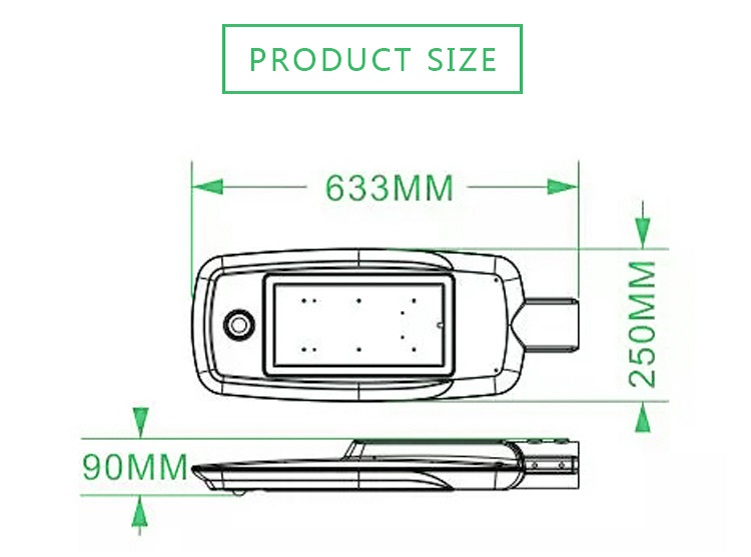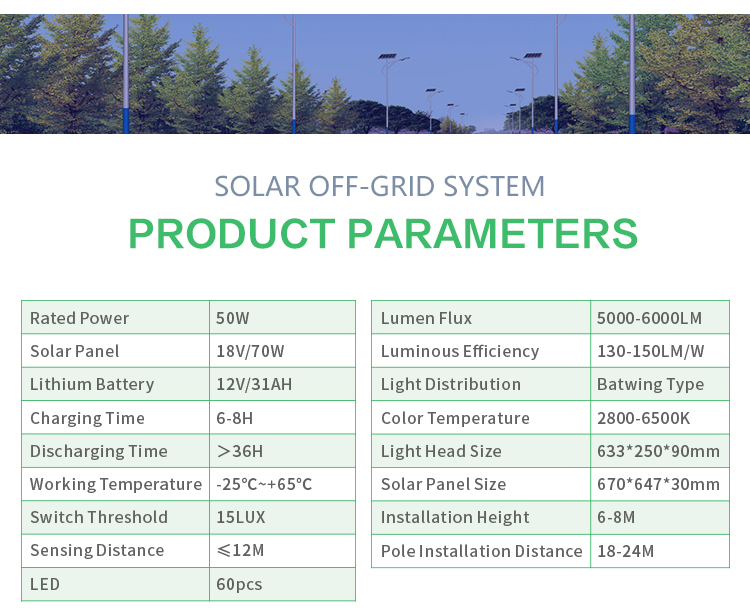 | | | | | |
| --- | --- | --- | --- | --- |
| LED Power | 30W | 40W | 50W | 60W |
| Solar Panel | 18V/40W | 18V/50W | 18V/60W | 18V/70W |
| Lithium Battery | 12V/21AH | 12V/26AH | 12V/31AH | 12V/36AH |
| Light Efficiency | 130-150LM/W | 130-150LM/W | 130-150LM/W | 130-150LM/W |
| Lumens | 3000-4000LM | 4000-5000LM | 5000-6000LM | 6000-7000LM |
| CRI | RA>70 | RA>70 | RA>70 | RA>70 |
| Color Temperature | 2800-6500K | 2800-6500K | 2800-6500K | 2800-6500K |
| IP Rate | IP66 | IP66 | IP66 | IP66 |
| Light Source | LED 5050/42pcs | LED 5050/42pcs | LED 5050/60pcs | LED 5050/60pcs |
| LED Lifespan | 50000H | 50000H | 50000H | 50000H |
| Conversion Efficiency | ≧0.95 | ≧0.95 | ≧0.95 | ≧0.95 |
| Working Temparature | -25℃~65℃ | -25℃~65℃ | -25℃~65℃ | -25℃~65℃ |
| Mounting Height | 4-6m | 5-7m | 6-8m | 7-9m |
| Pole Distance | 12-18m | 15-21m | 18-24m | 21-27m |
| Light Size | 633*250*90mm | 633*250*90mm | 633*250*90mm | 633*250*90mm |
| Solar Panle Size | 529*513*25mm | 625*513*25mm | 780*513*25mm | 670*647*25mm |