Description Of Products
COLOR GRC CURTAIN WALL PANEL PROJECT FRO TOURIST CENTER OF WUYI MOUNTAIN SCENIC SPOT SOUTH ENTRANCE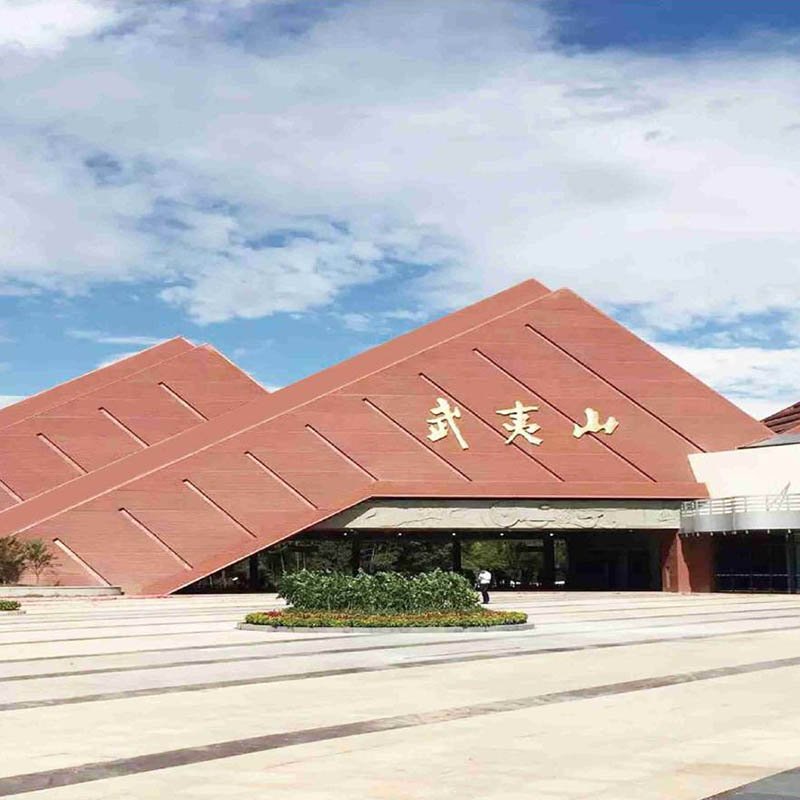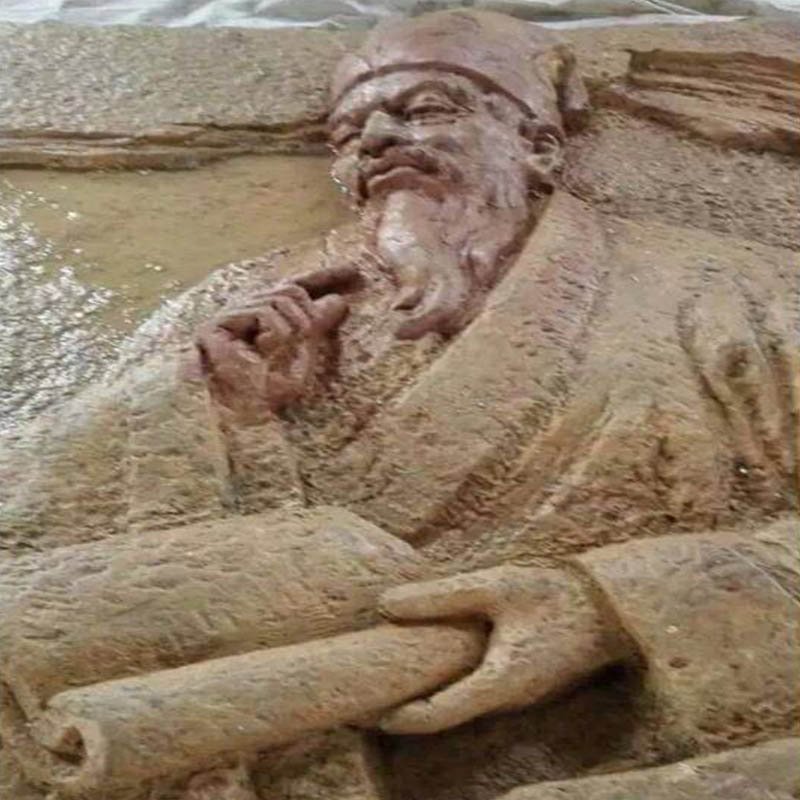 GRC Project Of Wuyi Mountain Scenic Spot Tourist Center is located in the south entrance of beautiful Wuyi Mountain, which is orientated north and south, circled
with mountains in three sides, triangle ,the overall geometric shape is "mountain" type in Chinese. The total area is 10 thousand square meters, invested by 300 million RMB .The overall facade is decorated mainly by color GRC curtain wall board with effect of local red soil color rough rock, and the total area of GRC plate can be 18952 square meters. This project adopts dry hang keel and mechanical fixed installation technology, at the same time it uses advanced waterproof , seepage prevention, self-cleaning technology from America ,which makes GRC materials more accustomed to local high temperature and high moisture environment, greatly extends the life of the GRC board.
◇◆ ANTAGEADV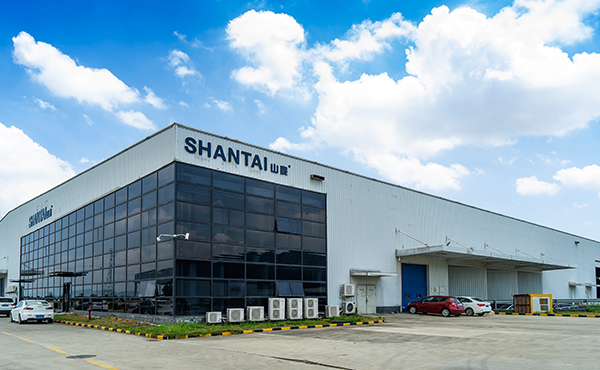 1-Well-known brand
The earliest high-tech enterprise that engaged in GRC industry in China ,a well known Chinese brand in GRC industry.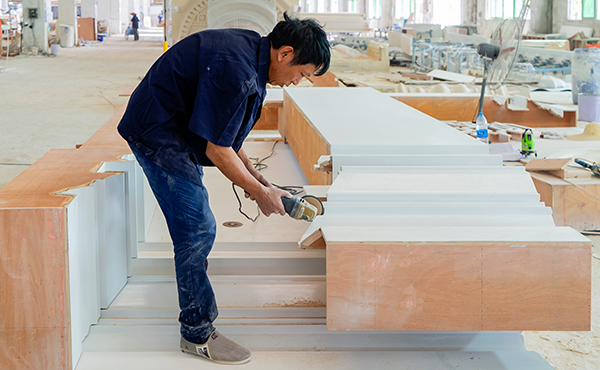 2-Rich industry experience
27 years of rich industry experience and 17 years of export experience.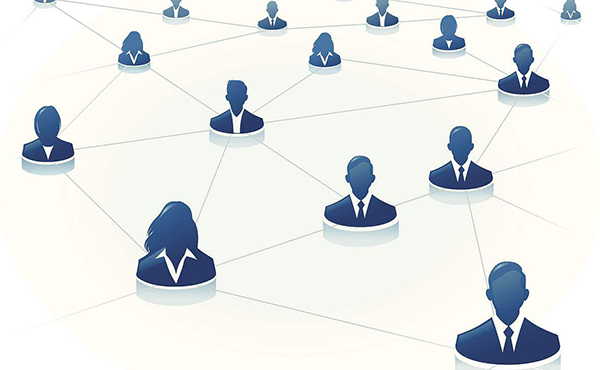 3-Extensive business
The business includes GRC,GRG,FRP,TCP, color concrete floor etc.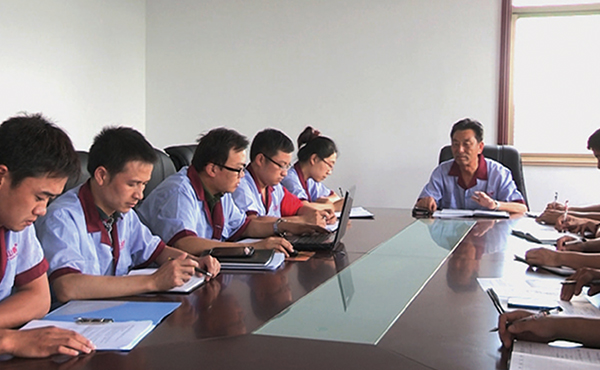 4-Strong R&D team
Strong R&D team of more than 40 staff.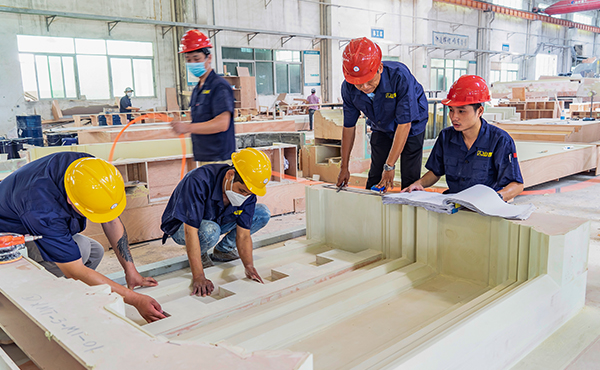 5-Strict QC system
Strict QC system controls every detail of the production process.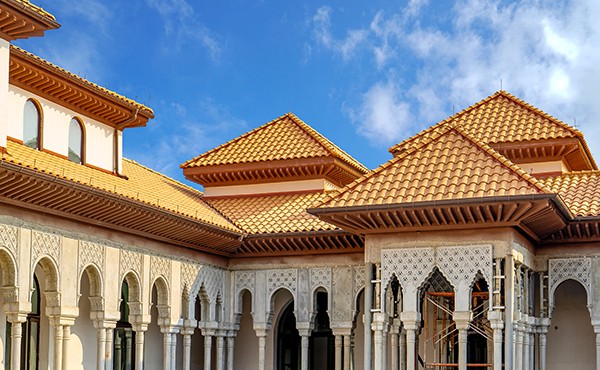 Rich engineering experience
More than 1000 classic engineering cases around the globe.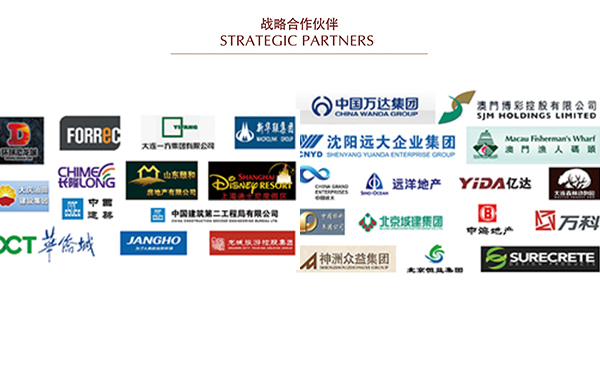 ◇◆ RIGOROUS PRODUCTION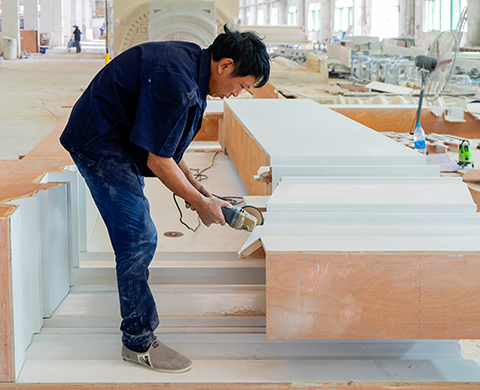 Workshop-2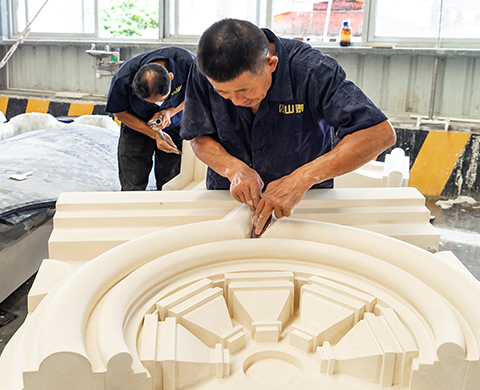 Workshop Processing Process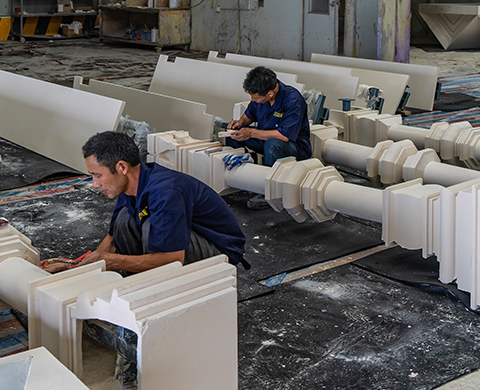 Workshop Production Site
Workshop Production Site-1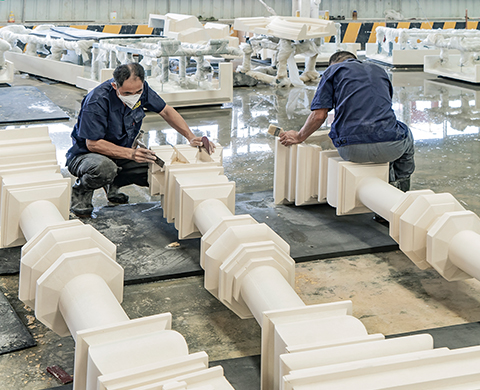 Workshop Production Site-3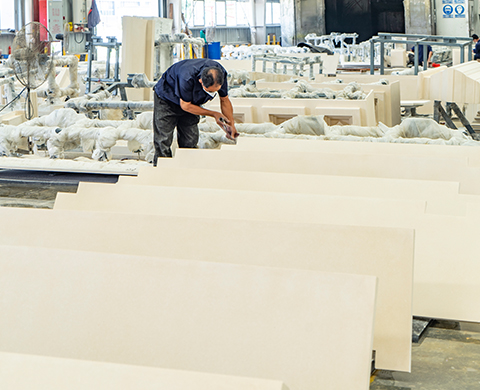 Workshop Production Site-6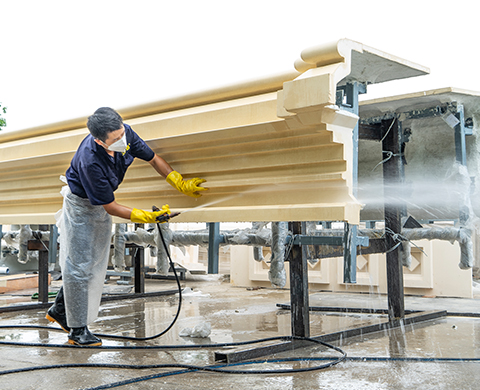 Purge -2
◇◆ SOME PRODUCT TEST REPORTS